Stroke is an important cause of serious long-lasting disability. Ischemic stroke caused by arterial occlusion is responsible for most strokes. Limitations of time, risk of bleeding and involvement of larger blood vessels for thrombectomy restricts current treatment only to a handful (about 5%) of patients. Development of new effective drugs for acute cerebral ischemic stroke to alleviate neurological deficit and repair the cerebral damage is urgently required.
Sovateltide (IRL-1620, PMZ-1620), an endothelin-B receptor agonist, has been previously shown to increase cerebral blood flow, have anti-apoptotic activity and produce neurovascular remodeling when administered intravenously following acute cerebral ischemic stroke in rats. Its safety and tolerability were confirmed in healthy human volunteers.
A phase II trial was conducted to evaluate safety, tolerability and efficacy of sovateltide in patients with acute cerebral ischemic stroke. It was found to be safe and well tolerated. No adverse event was reported in patients.
A significantly greater number of patients in the sovateltide group had an improvement of BI of ≥40 points at 90 days of treatment (64% compared to 36% in the control group). The number of patients showing a favorable improvement in mRS (change of ≥2 points vs baseline) and NIHSS (change of ≥ 6 points vs baseline) at 90 days was numerically greater in the sovateltide group (60% compared to 40% in the control group; and 56% compared to 43% in the control group, respectively).
Sovateltide is likely to offer significant advantages over existing products because it has been found to have anti-apoptotic, anti-inflammatory, and antioxidant activity thereby limiting the death of brain cells. It also promotes the formation of new neurons (neurogenesis) and new blood vessels (angiogenesis).
Promising results of this study have led to an efficacy study in a larger cohort of ischemic stroke patients and sovateltide is currently being tested in a multicentric, randomized, blinded, controlled efficacy clinical trial phase III.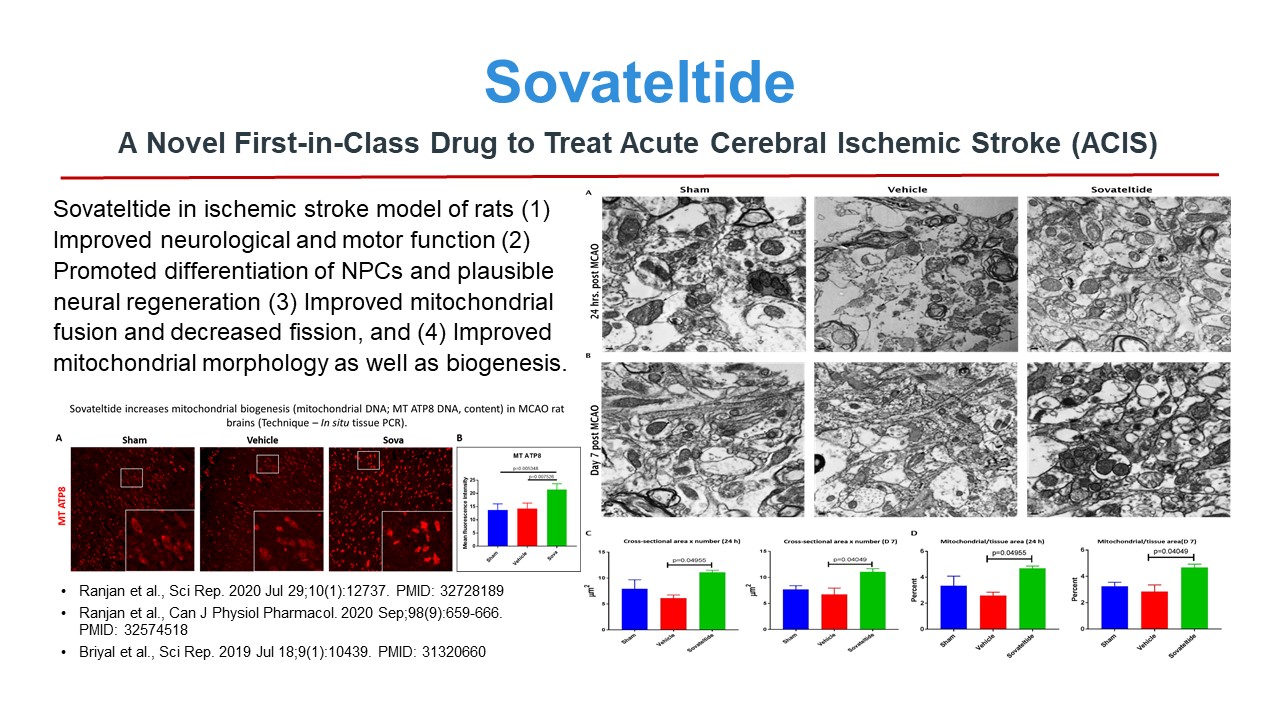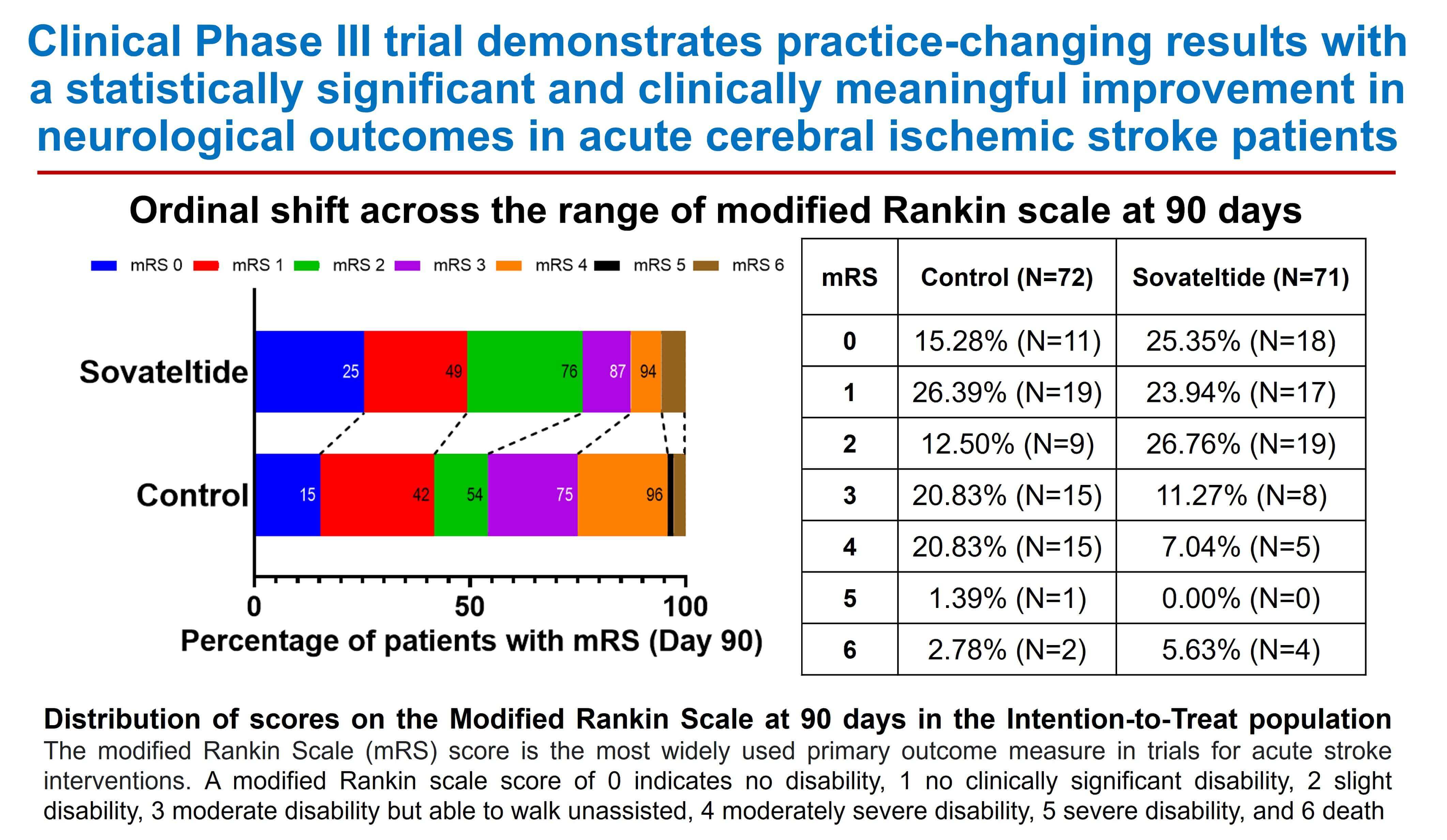 Status of Cerebral Ischemic Stroke
Product
Pre-Clinical
Clinical
Market
Phase 1
Phase 2
Phase 3

Cerebral Ischemic Stroke (Sovateltide)